June 23, 2017

10:01 AM

All over the town and it's trails.
Come Visit our Beautiful River Town!

Biking – Cycling – Hiking – Walking – Wading – Rafting – Kayaking – Shopping – Eating – Pubbing – Picnicing – Chillaxing
SELF GUIDED WALK/BIKLE HISTORY TOUR OPENS JULY 1ST!

Only 7 scenic miles from Deep Creek Lake.
Every day and especially on Fridays, our town welcomes visitors to explore its many natural and commericial treasures in the friendliest little town in MD.  Visitors are encouraged to visit a variety of shops and stores, yard sales and sidewalk sales and take part in local activities like guided hikes into the wildlands, yoga and rafting trips from am and pm floating, to the Class V Upper Yough in the middle of the day. The family friendly pub opens at noon for food and drink and our two restaurants are open for breakfast, lunch and dinner. Come explore our casual and fun, historic small town along the beautiful banks of the Wild and Scenic Youghiogheny River.
Business Directory – check out our businesses!
---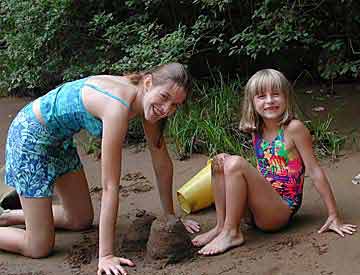 Come wade and play in the river at our Community Park. You'll find horsehoe pits, two sand volleyball courts, tennis courts, basketball courts, fitness trail, baseball fields, picnicing, open greenspace for frisbee and paved cycling and walking loop. Pets on leash are welcome, please clean up after them.
RIVER USE IS AT YOUR OWN RISK: Any boaters, rafters, canoers or tubers should wear properly adjusted lifejackets at all times. Rocks are slippery and shorelines can be dangerous. Be aware of Deep Creek Lake dam water release times and details.
At around 4-5PM come watch the parade of rafters and kayakers as they ride the water release into town. Bring blankets and watch from the shore on Water Street or from the town bridge.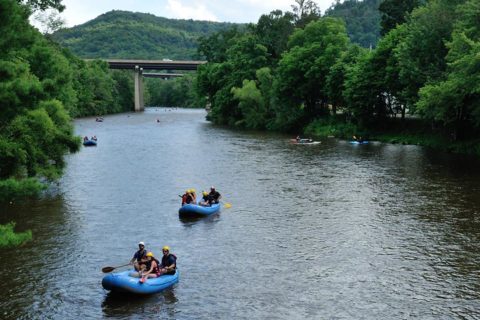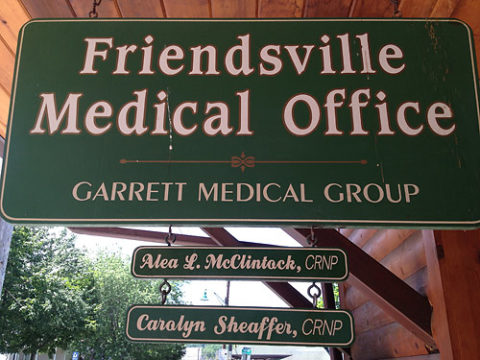 We have a wonderful walk-in medical clinic beside a fully stocked pharmacy offering dollar day specials, games and toys.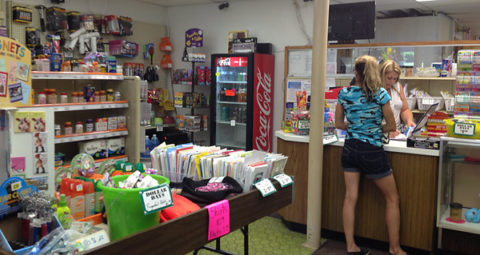 Our local grocery, S&S Market always has great deals and specials and can provide all your picnic or BBQ  supplies and check out Workling H Meats on Route 42 for locally raised beef, pork, lamb and chicken.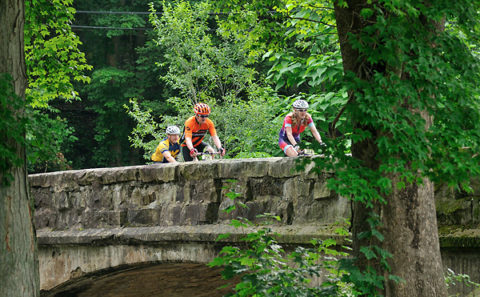 Our town is bike friendly and bikes have the right-of-way!
Friend Family Association Museum  Hours 1-4 PM