The Community Town Park
DOWNLOAD PARK RENTAL RATES AND FACT SHEET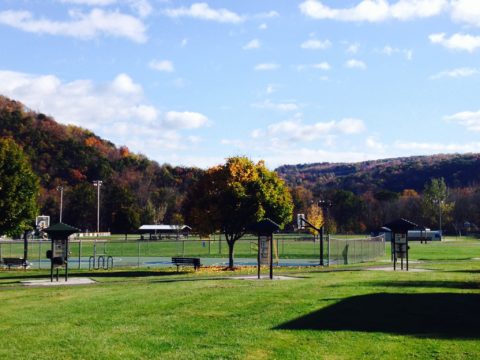 Our Community Park is highly regarded by the community and lots of effort goes into keeping it nice. It is the perfect place to host small and large picnics and relax for an hour, two hours or the day. The shelters can be used if open or you can reserve them to be sure you have the space you need for your reunion, large family or business picnic. The pavilions have adjacent grills. The entire park is also available to host large events. In the past the park has hosted Pow Wows, The Garrett County Celtic Festival, Friendsville Days, Car Shows and the Fiddle and Banjo Contest.
All private rentals of the entire park require approval from the Mayor and Town Council.
There is a very nice riverfront area for wading and playing in the sand and a handicapped accessible paved walking and cycling loop.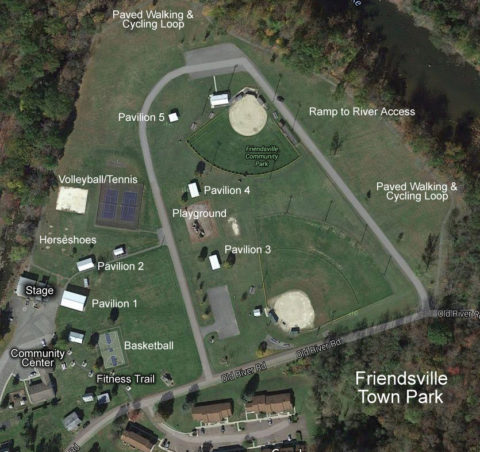 When renting the pavilions the group is responsible for the cleaning up of their pavilion(s).  The garbage may be deposited into the town dumpster beside the town maintenance building.
Please help us keep our Community Park clean and safe.  If you see vandalism please contact the Garrett County Sheriff at 301.334.1911 or the State Police or a Town Council member.
Paved Walking Biking Loop
River Sccess Ramp and Small Sand Beach
Fishing Access to Bear Creek and Youghiogheny River
Two Baseball Fields
Basketball Courts
Horshoe Pits
Sand Volleyball Court
Tank Display
Fitness Trail
Covered Stage – Pavilions
Large Playground
Lots of open space for frisbee and kite flying
Bathrooms and Water Fountain
To rent the community park pavilions please contact Karen at the town hall by calling 301.746.5919 or stopping by 313 Chestnut Street.  The Town Hall hours are Monday, Tuesday and Thursday from 9 – 3:30.  Please leave a message if calling other than regular hours and we will get back to you.
No alcohol permitted in the park except by permit only and at a designated pavilion.
DOWNLOAD PARK FACT SHEET (Rental rates & Map)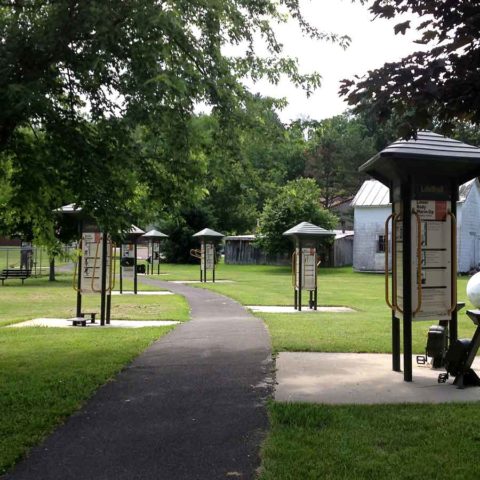 Town Park Fitness Trail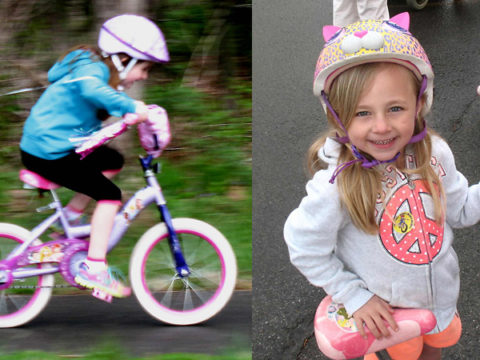 The paved loop is a great place to let the kids ride their bikes.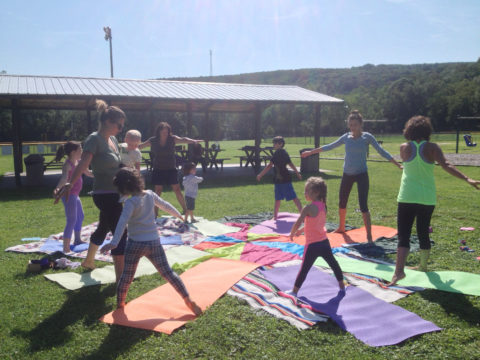 All Earth Eco Tours Yoga For Kids class.
Small groups can use portions of the park for a variety of programs.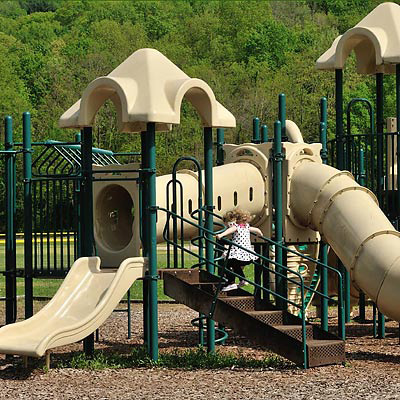 The Playground has lots of features. Jungle gyms, toddler play stations, swing sets and more.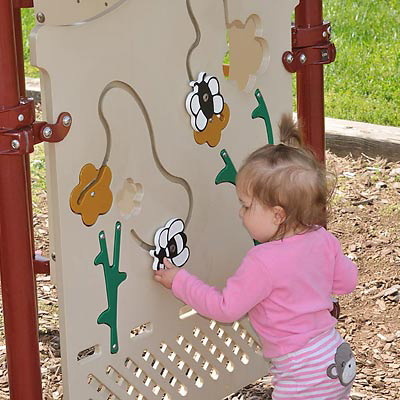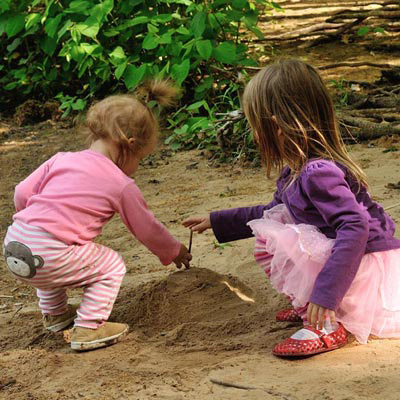 The river access ramp leads to a small sandy beach to play in and get wet in the river.