May 26, 2018

8:00 AM

Race Day Registration at the Northern Rescue Squad
A fun 5K Spring Run in Maryland and an even more fun 3K Walk along a wild river.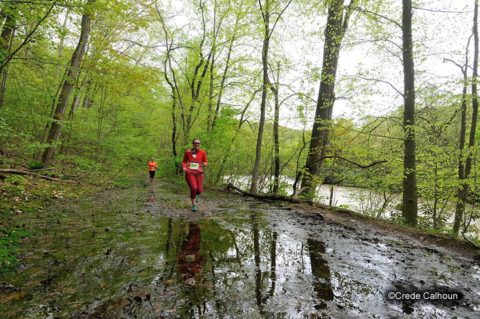 Come see the wildflowers and enjoy the spring.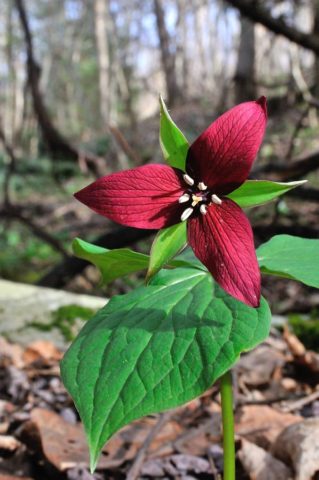 Registration opens at 8am.
5K starts at 9am
walkers will begin at 9:15.
First 50 registrants get a free event t-shirt (pictured below)

Come join the Town of Friendsville for a fun and invigorating morning along the Upper Yough. 5K run or 3K walk, you choose. Timed by the Queen City Striders. Coffee, water and refreshments provided. $20.00 entry fee.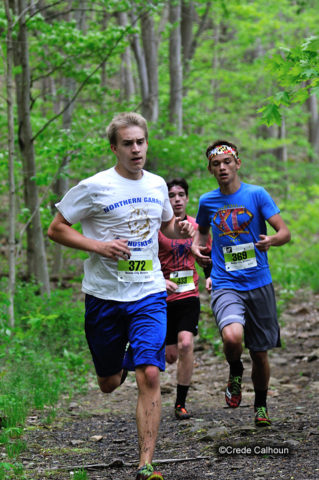 Cash Prizes for Runners – 5K Run Overall
1st $100
2nd $75
3rd $50
1st Highschool Team (3) $100.00
1st Place Female $100

---
Awesome Prizes for Walkers!
Walkers enter a raffle to win a collection of great prizes from local businesses.
Prizes not based on time.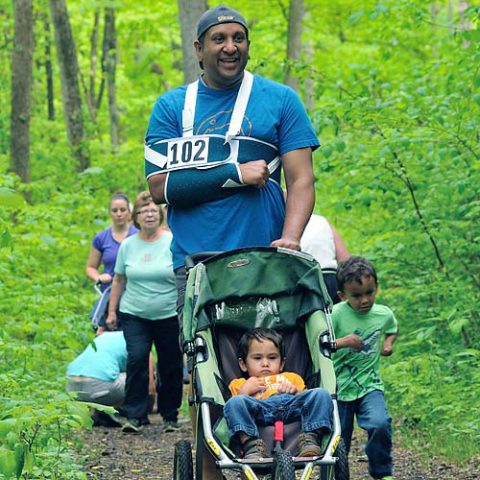 The 3K Walk section is realtively dry.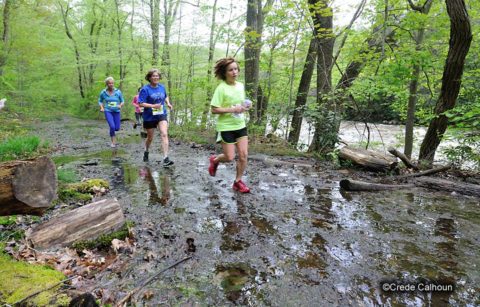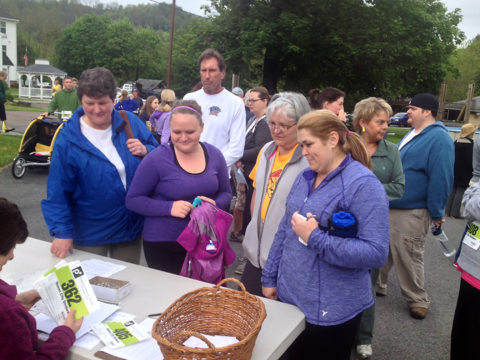 Fantastic prizes for walkers.
Hope to see you here!
2017 Sponsors
Sponsored By
ALL EARTH ECO TOURS
AMY'S YOGA
ANCIENT HEALING OILS
ANIMAL CRACKERS GROOMING
BACKBONE FARM
THE BAKER'S RACK
DEEP CREEK CELLARS
DEMAREE INFLATABLE BOATS
EAST-WEST PRINTING
EVERYTHING DRYWALL
FRIENDS OF DEEP CREEK LAKE
FRIENDSVILLE FITNESS
FRIENDSVILLE LIQUORS
FRIENDSVILLE PHARMACY
GARRETT MEDICAL GROUP
HIGH MOUNTAIN SPORTS
HANDYMAN HARDWARE & LEISURE
JUBILEE JUNCTION LOCATION
KEN'S IRISH PUB
LAKEFRONT MAGAZINE
MOUNTAIN HOLLOW STORE
PRECISION RAFTING
RIVERSIDE HOTEL
ROUND RIGHT FARM
SAVAGE RIVER FARM
S&S MARKET
SUNSET INN
THEMERS AND DREAMERS
VISION QUEST STUDIOS
WATER STREET CAFE
WORKING H MEATS
WILDERNESS VOYAGEURS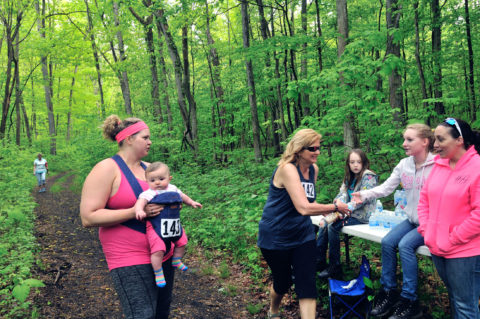 3K Turn-around and water spot.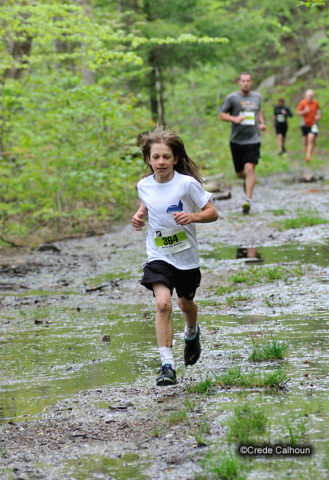 Just enough water to make it fun!