Friendsville hosts several restaurants and an Irish Pub. Wake up early and have a country 'homestyle' breakfast at the Jubilee Junction Diner, spend the day trout fishing, rafting or hiking on the Kendall Trail. Walk up the peaceful main street to the Museum and learn about the early settlers of Garrett County's oldest settlement (EST 1765) or just relax by the water at the community park doing nothing.
In the afternoon stop by Ken's Irish Pub for a refreshing beer or cider and have a snack at the bar. In the evening relax by the river and enjoy a porch or tableside view of the water and sampling the fair of both the Riverside Hotel and The Water Street Cafe. After dinner stroll back across the bridge for some live music and libation back at the Pub, or maybe an ice cream at the Jubillee Diner.  You'll quickly discover why Friendsville is rapidly becoming 'the adventure thrill and chill' location in western Maryland.
The Riverside Hotel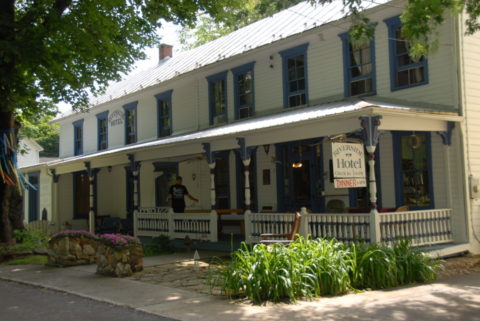 The Riverside's Dinner menu is refreshingly simple, offering organic, vegetarian dinners planned daily. Fresh vegetables and herbs from the garden out back are harvested daily and soups are specially designed by the changing of the seasons to provide the freshest meals possible.  Supporting local and organic farmers and suppliers is a top priority to compliment the healthiest of meals available in the area.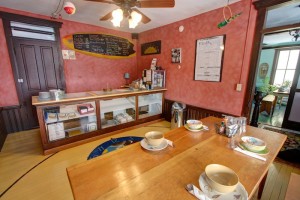 Kitchen Hours & Dining Areas
STARTING July 1, 2016
Dinners will be served
Fridays & Saturdays 4-8pm
(Sundays by reservation or chance)
Customers will enjoy the choices of cozy atmosphere dining areas, including riverfront porch seating.
Water Street cafe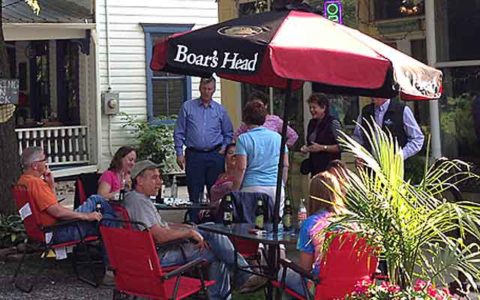 The Water Street Cafe features a wide variety of breakfast, lunch and dinner options. From breakfast burritos & smoothies to wholesome wraps, salads sandwiches, fresh tossed pizzas & daily specials, we have options for all (including gluten free & vegetarian.)
And don't miss the renowned homemade Pepperoni Rolls or the large selection of drinks, snacks and ice cream treats.
We take a hands on approach to cooking, serving and hosting. Welcome friends!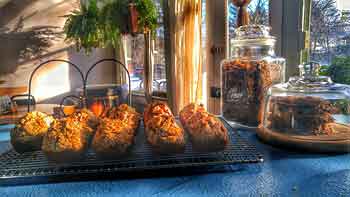 Kitchen Hours & Dining Areas
Hours: Call for seasonal hours
Phone: (301) 746-4025
Eat inside the cafe or outside weather permitting.
Water Street Cafe Facebook Page
---
Ken's Irish Pub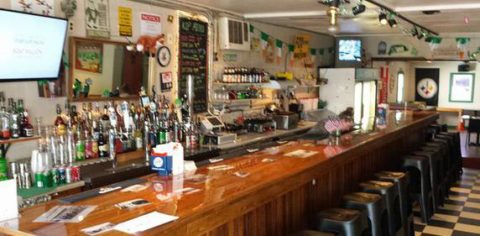 We offer…

Friendly, welcoming atmosphere

Steak Sandwiches, Fajitas and our soon to be World Famous Reuben Sandwich

Snapback shuffleboard, Cornhole

Hours: Thursday through Saturday 12:00 noon to 11:00Pm
Phone: 301-746-5112
---
Jubilee Junction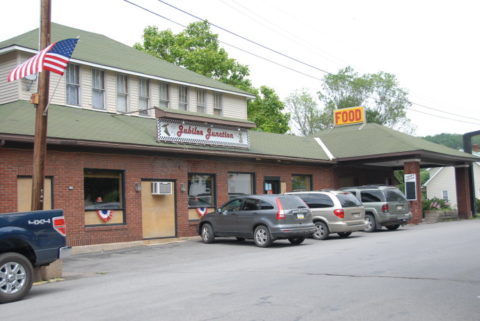 Homecooking, Burgers and Pizzas, daily specials.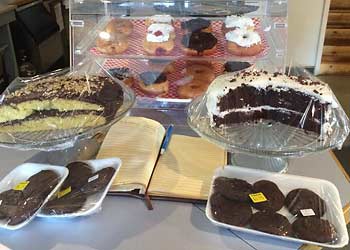 Hours: 8:00am to 8:00pm daily
Phone: 301-746-5252
[/vc_column]